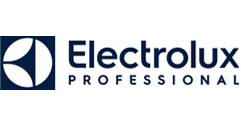 Icos and Firex make high quality bratt pans with reliable and heavy duty components. They are manufactured in Italy. Choose manual, semi or fully automatic from 80 litre right up to 400 litre capacity.


Show / hide these pans

Electrolux offer bratt pans with Duomat or mild steel bases in the 700XP and 900XP modular range of equipment. Choose manual or auto tilt, from 60 litre up to 100 litre capacity. Thermaline offer tilting or stationary bratt pans, and also offer pressure braising pans.


Show / hide these pans
Bratt pans, braising pans, skillets. Call them what you will, here's the pick of the rest we offer. Note, Crown, Market Forge, Vulcan Hart and some Groen models are not for use within the EEA (the EU).